Multipurpose Range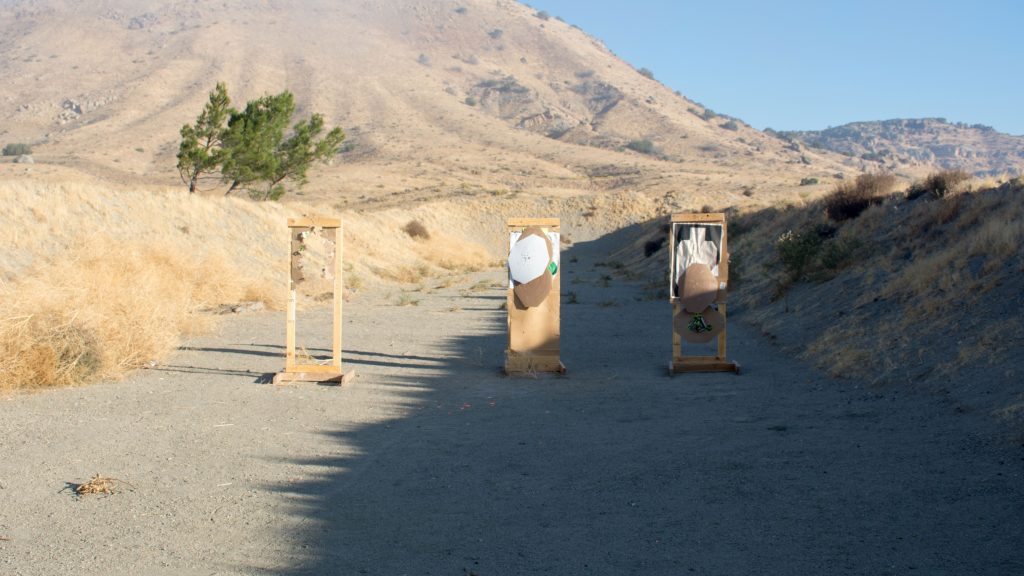 The Multipurpose range is exactly what the name implies.  It is the one place at the club where different guns can be used.  Here you can move and shoot.  The target stands are not fixed and may be placed anywhere on this range.

Members must provide their own target stands only at the multipurpose range (MPR).

The stands must be made of wood or PVC and be at least 6 feet tall to ensure shots have the berm as a back stop.
Only paper targets are allowed on the stands.
Do not take stands from the pistol range to the MPR.
See the guidance below how to build your own stand.

No ground targets!
Maximum distance is 100 yards on this range.
Stationary clay targets are permitted on the end and left berms must be placed at least 4 feet from the top of the berm.
Do not place targets on the right berm to avoid shot over-spray on the rifle range and to protect the yard markers from damage.
Please see the Events page for special events being held at this range.